Durable, lightweight with non-conductive PA lock bodies, passed temperature from -57℃ to +177 , shock resistance; The shackle is Chrome plating; the non-conductive shackle is made from Nylon, ensure the strength and deformation fracture not easily.
Resistance of chemical, extreme temperatures and UV rays.
Key retaining feature ensure the padlocks are not left unlocked.
Laser printing available, front or flanks.
Several types classified by lock bodies; all different colors available.
Contain "DANGER"and "PROPERTY OF" standard labels on front and back.
Can be engraved with customers' logo if required. Can be customized noctilucence PVC sign.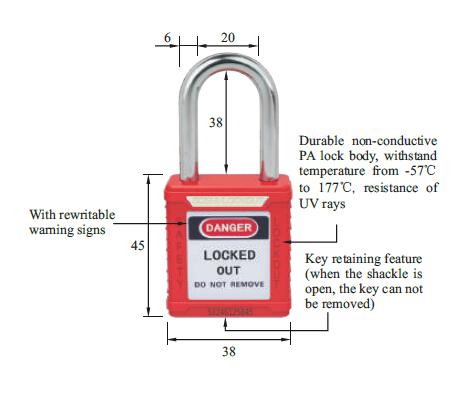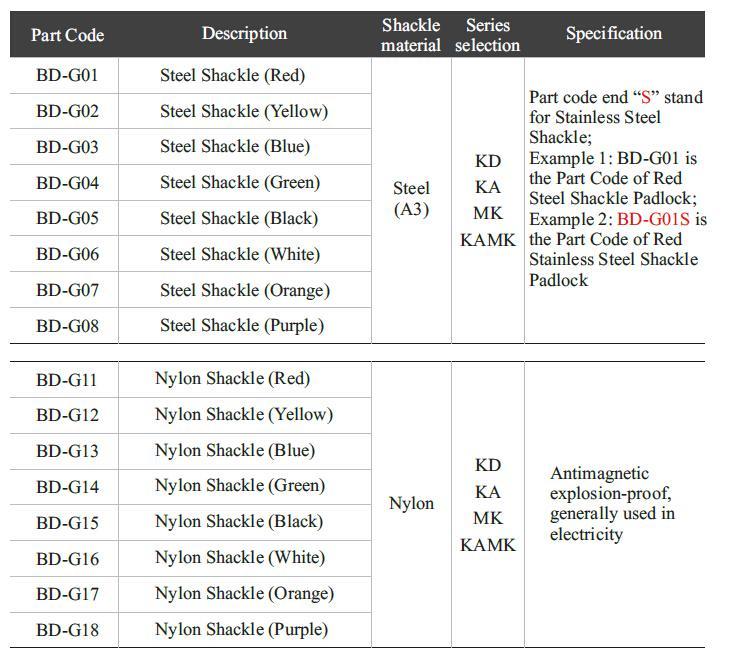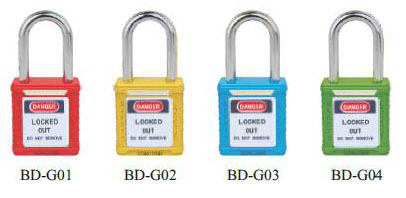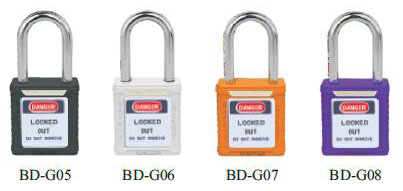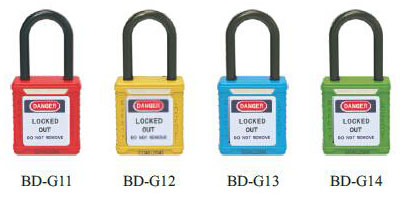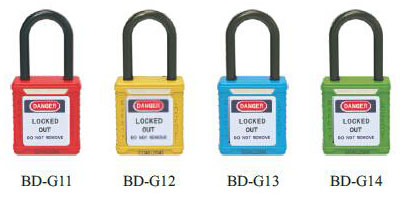 Unique key charting system for safety padlock: KD, KA, MK, KAMK (Default is KD)