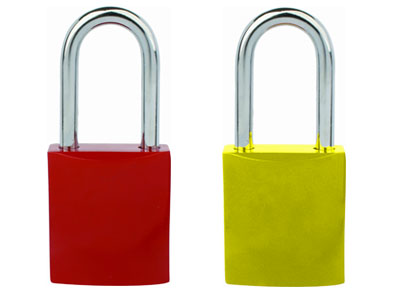 Safety Padlocks Aluminum Padlock
Aluminum Padlock's body is made of aluminum; the surface use spray paint treatment that is high strength, not easy to
fall off, gorgeous color; the metal shackle is corrosion resistance.
Resistance of chemical,extreme temperatures and UV rays.
Key retaining feature ensure the padlocks are not left unlocked.
Laser printing available, front or flanks.
Contain "Danger"and "Property of" standard labels on front and back.
All colors are available.
Can be customized several length shackles: 20, 25, 38, 76mm etc.