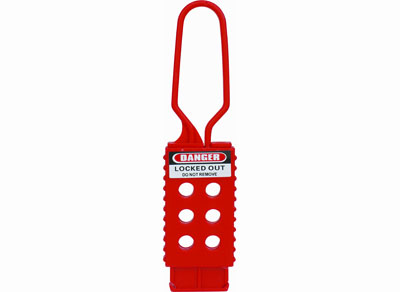 Nylon Lockout Hasp BD-K42
Product Parameter
BD-K42 Specifications
Brand: BOSHI
Color: Metallic
Material: modified PP
Process: Apply to electric power isolation and lock, high requirement of corrosive or explosion-proof places.
Size: 43* 173* 6mm
Weight: 23g
Description: Can allow six worker to lock out a single source at same time.
Products Introduction
1,High quality modified PP: Made from Import Dupont material
2,With Push design: lock out conveniently
3,Integral injection molding: No spots on the surface of the product
Products Detail
1. Double frosted sides design: Effectively increase friction
2. Φ 9mm holes: Suitable for almost all of the padlock
3. Can customer made warning sign sticker: hasp lockout come standard with English, Chinese or other languages are available.
Product Application