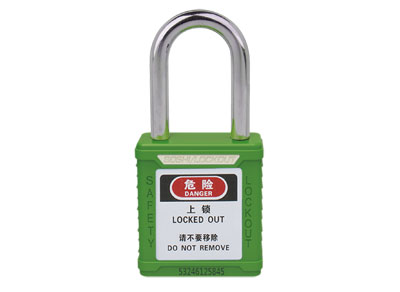 ABS security padlock BD-G04 is a G04 product in the BD series of security padlocks. The main colors are red, yellow, blue, green, black, white, orange and purple. It is made of steel and nylon PA. The shackle height is 38mm, the shackle diameter is 6mm, and the padlock weight is 105g.
ABS safety padlock BD-G04 locks with high-quality steel shackle, high-quality nylon lock body, anti-slip characteristics.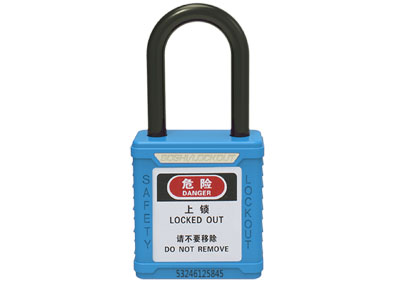 Nylon safety padlock BD-G13 is durable, lightweight, with non-conductive PA lock body, through the temperature -57 ° C to +177, impact resistance; shackle is chrome-plated; non-conductive shackle made of nylon, not easy to damage strength and deformation Characteristics.

Nylon safety padlock BD-G13 is chemical resistant, extreme temperature and UV. The button hold feature ensures that the padlock is not unlocked.