Open Visual lockout/tagout management board
Open Visual lockout/tagout management board,Efficient and highly visible lockout/tagout helps further reduce maintenance risks and accidents.
Improving lockout/tagout efficiency is very important to be efficient and safe in the production workplace.
Learn about our complete lockout/tagout solutions.
SP series, the size and color of the Open Visual lockout/tagout management board can be customized one-to-one, making the combination more free and diverse.
According to the lockout management process requirements, it is divided into multiple modules, including safety padlock module, safety lock board module, shared lock box board module, safety identification board module, work information board module, and safety lock demonstration module.
All lockout/tagout locks adopt precise positioning management to provide a clear and orderly management information system for safety lock management. The hanging board can be customized according to the number of locks required by the company to achieve precise positioning and orderly arrangement.
The combination of stop stations and stop boards can be adjusted as needed and can be repeated infinitely to improve management efficiency.
More combination options are waiting for you to explore.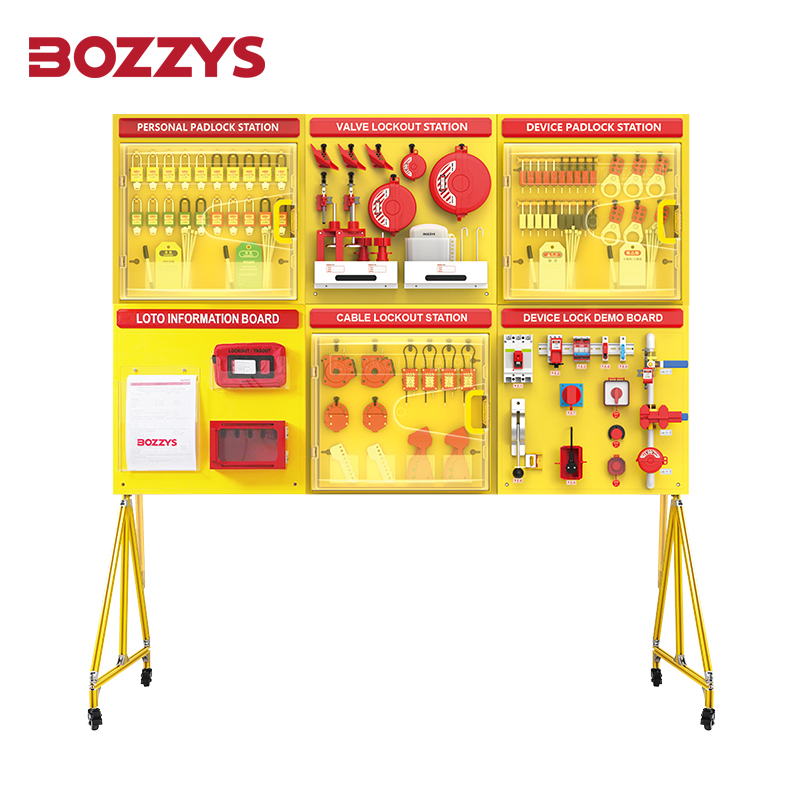 Related Products
Related News